We are open for all regular patients to make appointments for treatment (as long as they have not been unwell in the previous 2 weeks).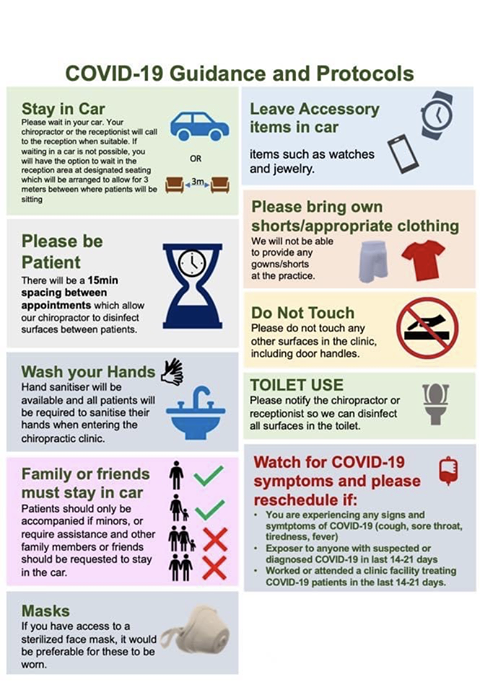 We offer excellent care for back pain, muscle strains and sports injuries across Torquay, Paignton, and Teignmouth. 
We are renowned for delivering our chiropractic care, as well as the very latest Shockwave Therapy (used for treating chronic tendonitis), LLLT – Low Level Laser Therapy and Sports Therapy care to alleviate muscular and mechanical pains.
Our team are fully qualified practitioners who are experienced in treating a range of conditions including back pain, headache and migraine, leg pain and sciatica, shoulder pain, whiplash, sports injuries and pregnancy related problems. We can help you recover from the stresses and strains of everyday life, and help you to live everyday to the full.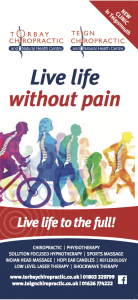 Whether you are suffering from long term pain, or new aches and pains.
Call us today on (Torbay) 01803 329799 or (Teign) 01626 774222 to see how we can help you.
The clinical team is headed by Ian Vasey who is well known in the field of chiropractic, both nationally and internationally. All chiropractors who work in the clinic are graduates from internationally accredited colleges, are members of the British Chiropractic Association and hold a  degree in Chiropractic. We strive to offer you the patient, the best in chiropractic care and we are advocates of evidence based practice in the treatment of all your functional problems.
Our clinic staff are there to assist you in every possible way and to make your experience at our Torquay and Teignmouth clinics as stress free as possible.
To download our latest leaflet, simply click the image to the left.